The following products have been found matching your search "im980b":
1
No results were found for the filter!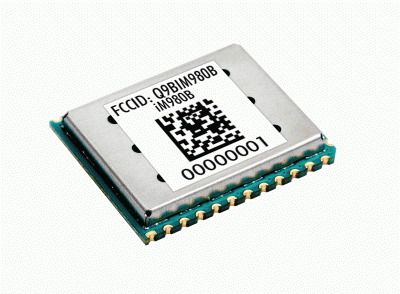 iM980B-L MBAND - Long Range Radio Module
The 'iM980B-L MBAND' is a compact and low-cost radio module that operates in the unlicensed 915 MHz band and combines a powerful Cortex-M3 controller with the LoRa® transceiver of Semtech Corporation. A sensitivity of down to -138 dBm...